Here is some Important Information about tax filing in Canada for 2014.
Generally, your return for 2014 has to be filed on or before April 30, 2015.
| | |
| --- | --- |
| If you or your spouse/common-law partner carried on a business in 2014, the deadline to file your 2014 income tax and benefit return is midnight on June 15, 2015. However if there is a balance due from year 2014 you still have to pay it by April 30,2015. | |
Here we have outlined the tax bracket for different levels of incomes Federally and Provincially.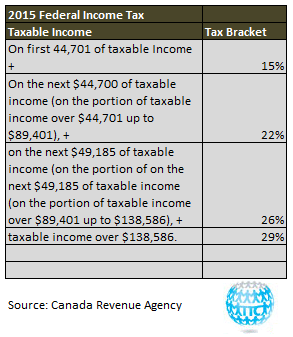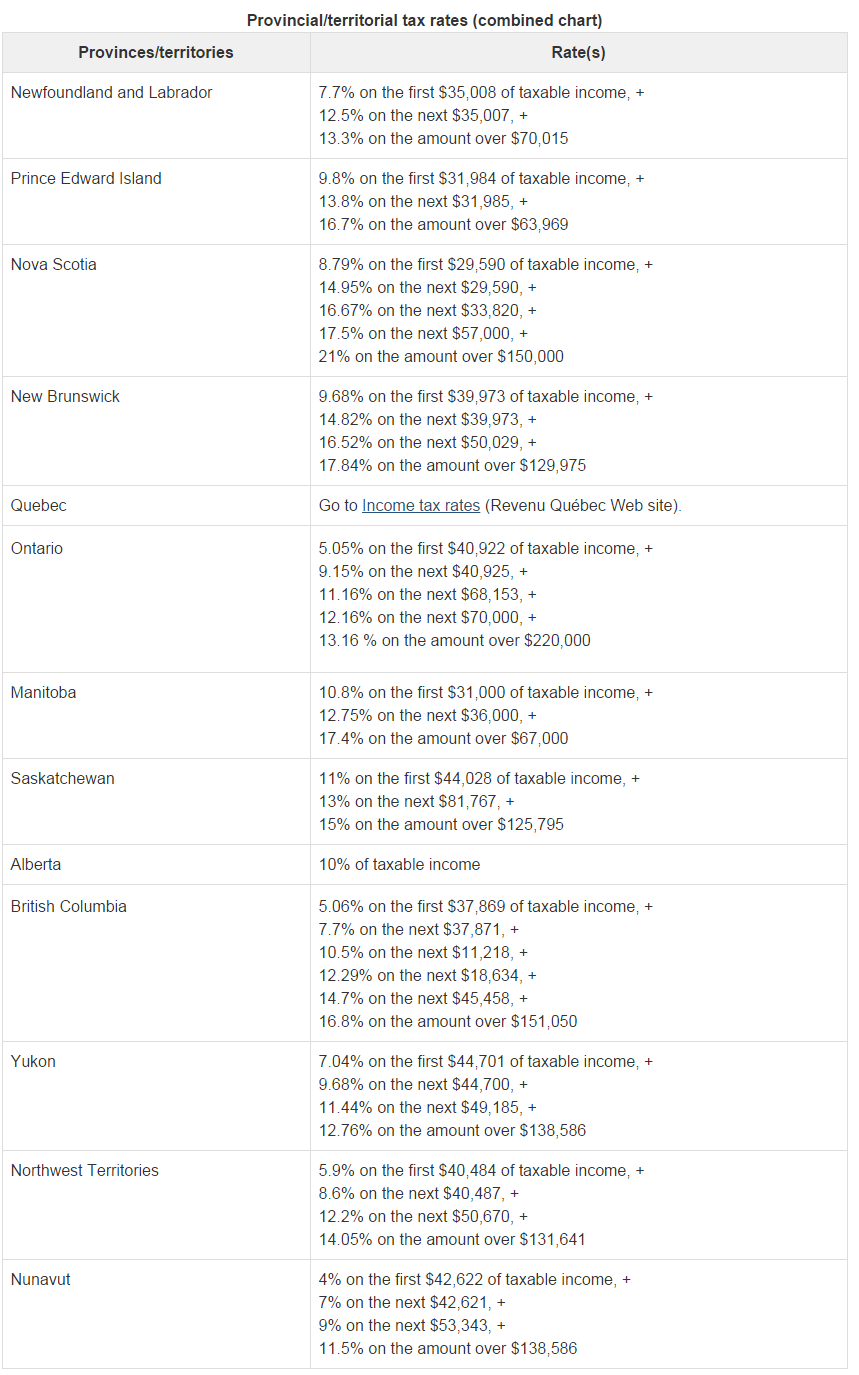 If you have any more questions, cra website is very resourceful.
(Image source: FreeDigitalPhotos.net Author: Stuart Miller)